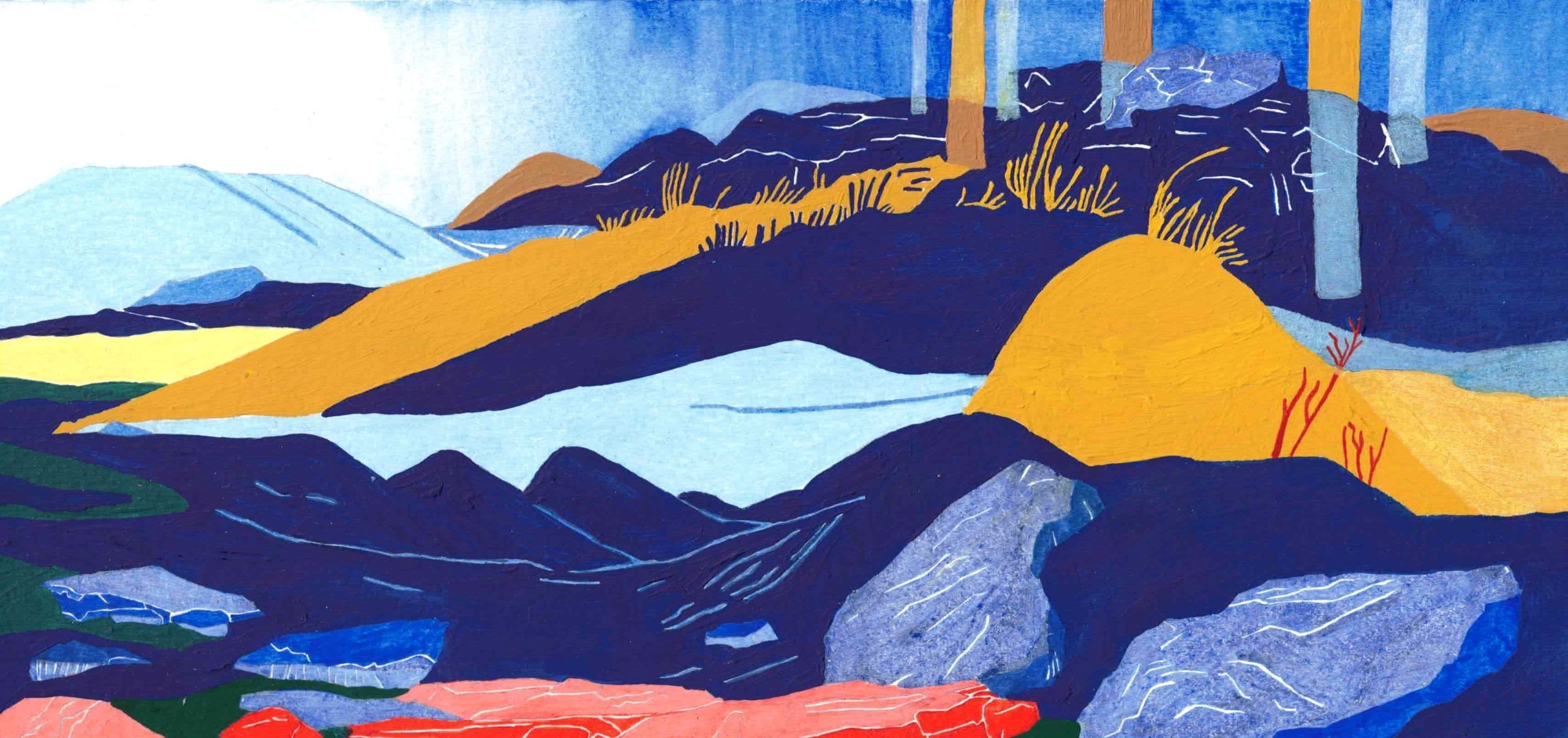 Illustration: ©Valérie Etterlen
SCIENCE-FICTION . BIOGRAPHY . RADIO ASTRONOMY
10+ years old
Duration: 60 / 90 min
Look into the distance. You see the inexpressive mass of the Belval Springboard. Its articulated tentacles erect vertically, like the spikes of a sea urchin foraging the sky, the vertebrae of a brachiosaurus. The Springboard. Our pride in glass and steel.
Ruby is the brainchild of author Luvan and composer Charo Calvo.
The story is directly inspired by the places: the red earth similar to the plateaus of Australia, the thousand-year-old plants, the view of Belval, the remains of mining operations… and takes us to discover the exceptional destiny of Ruby Payne-Scott, an Australian radio astronomer with a passion for botany, who would have been perfectly at home in this setting.
The text, punctuated by scientific references, leaves plenty of room for science fiction elements, inspired by the striking, 'extra-human' view of Belval.
Ruby was created as part of the In the field project, for Esch2022, European Capital of Culture.
Read more
Text: luvan
Music: Charo Calvo
Sound recording: Marc Namblard
Illustration: Valérie Etterlen
Voices: Florine Chevrolet, Nelly Henrion, Agnès Sternjakob, Matëo Granger (French version), Florine Chevrolet, Nelly Henrion, Julia Whitham (English version)
Voice Studio: Innervision
Artistic Director: Gaëtan Gromer
Production: Les Ensembles 2.2
b: Laura Daco of the Musée National d'Histoire Naturelle de Luxembourg, Laure Caregari of the Schungfabrik, Marieke Jarvis of MUAR-Musee vun der Aarbecht Luxembourg