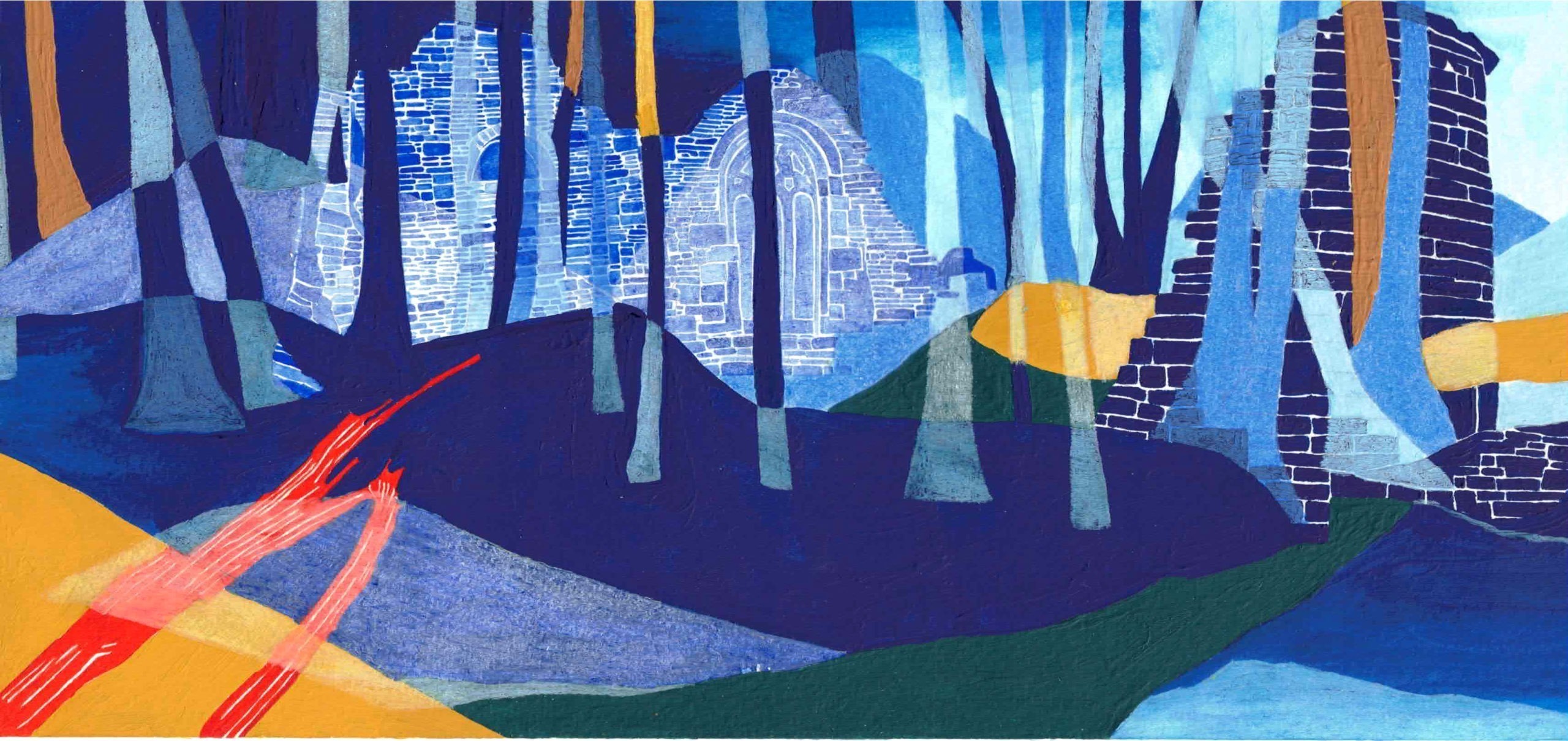 Illustration: ©Valérie Etterlen
FANTASY . TALES . QUEST .
10+ years old
60/90 minutes
Together, we will go in search of a mysterious creature that has been haunting the woods for an eternity. Unfortunately, I am no longer able to move around, but this app will help me guide you. Moreover, it will also let us capture and hear the voice of this mysterious creature, to understand who it is and what it is doing there. If everything works out as planned, that is.
La Borne de Fer is a sound trail where participants are guided by the designer of a 'sound emission zone detector'. The aim is to discover what has been hidden in the woods since Roman times, by finding bits and pieces of stories scattered around the forest.
Based on the history of the region, this quest is also inspired by the poetic and legendary potential of the Borne de Fer forest and its mining landscape.
La Borne de Fer was created as part of the In the field project, for Esch2022, European Capital of Culture.
Read more
Text: Matthieu Epp
Music: Svië (Gaëtan Gromer, Antoine Spindler)
Sound recording: Marc Namblard
Illustration: Valérie Etterlen
Voices: Sylvie Brucker, Matthieu Epp (French version), Richard Doust, Julia Whitham (English version)
Voice Studio: Innervision
Art Direction: Gaëtan Gromer
Acknowledgements: Jules Ferry Elementary School (Russange)
Production: Les Ensembles 2.2