Dompter les rivières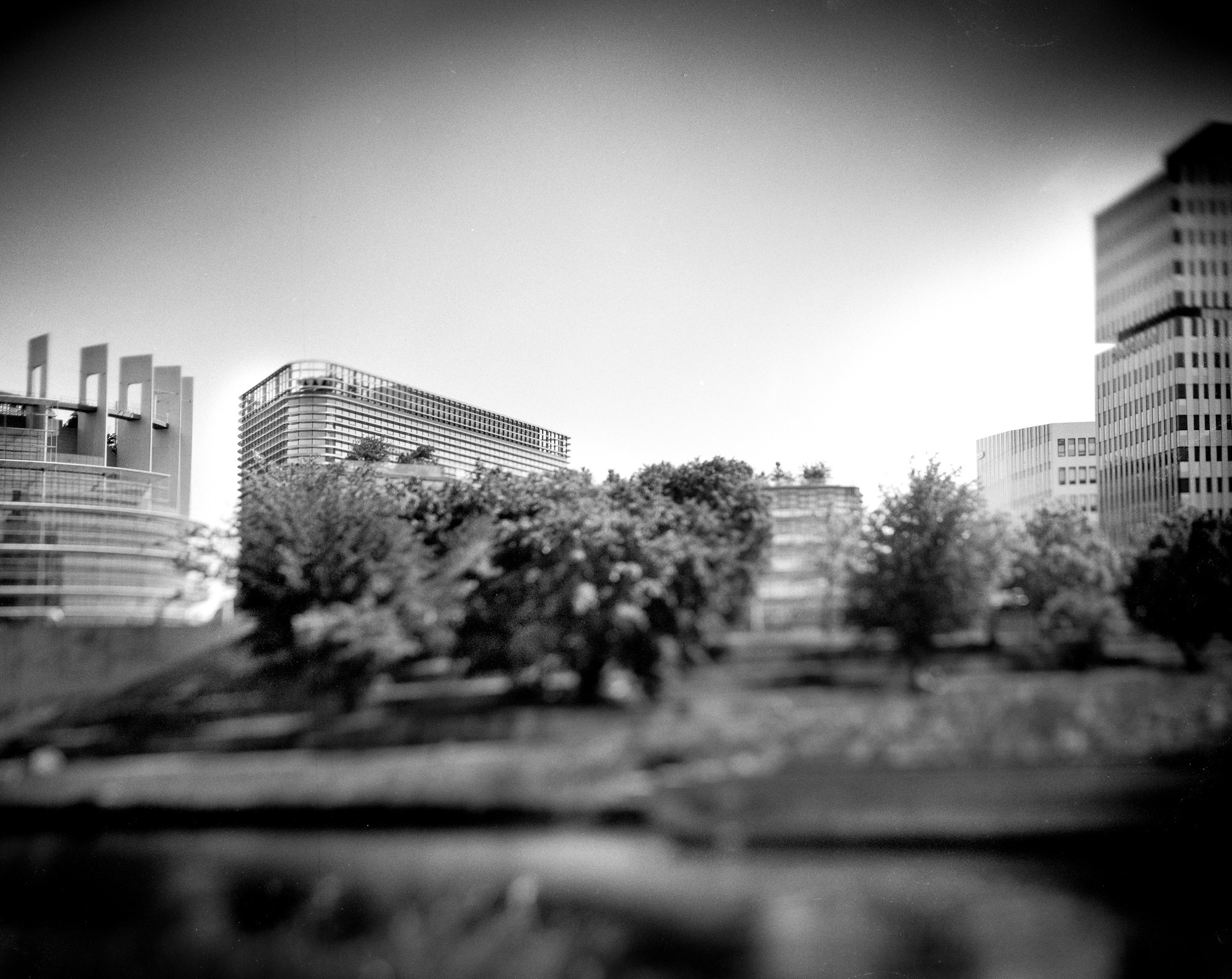 DOCUMENTARY . PATCHWORK . MUTATION
10+ years old
Duration : 60 min
Dompter les rivières (Tame the rivers) is a multi-faceted, polyphonic, geo-localised soundwalk that takes you on a stroll through the many facets of Wacken, a patchwork district undergoing constant change.
A guiding character, inspired by the Tunisian fortune-teller who was present at the 1924 colonial exhibition, takes us through centuries and spaces. She allows us to navigate between her present, our present, and a more distant future (2123). Her voice intersects with others that are more neutral, factual, passionate, poetic or political. Dompter les rivières is also the story of a place that stages itself according to the ideologies that inhabit it. A wild place, veined with water, which little by little, from one narrative to the next, gives way to a utilitarian environment, completely under control.
But beneath the backdrop of this perpetual comedy, the water is always flowing peacefully, looking for the right gaps to gush out.
A soundwalk available soon on the dedicated application – GOH
Read more
Gaëtan Gromer leads a creative activity at a crossroads between composition, performance and multimedia installation. He uses the astonishing power of suggestion and immersion of sound to deliver a certain view of the world, a particular point of hearing, to 'tell' with sound. He is one of the winners of the Imagina Atlantica 2012 European Digital Arts Prize in Angoulême and wrote the music for Samuel Henry's Juste l'embrasser, which won the SABAM prize at the Brussels International Fantastic Film Festival in 2008.
Eve Risser is a composer, pianist and improviser whose music is rooted equally in jazz, improvisation, the written tradition and contemporary music. After entering the jazz class at the Conservatoire National Supérieur de Musique et de Danse de Paris, she won a conservatory prize in 2008, as well as a soloist prize at the Concours National de Jazz de la Défense. In 2019, she created the Red Desert Orchestra, following a strong interest in Africa and a reflection on the place of the musician in Occident.
Antoine Spindler is a violist and teacher at the Haute école des Arts du Rhin. A member of the Ethos Quartet and the Plurium Ensemble, he has also played with the Linéa Ensemble and the Strasbourg Philharmonic Orchestra. He has performed on several stages, including the Festival Musica in Strasbourg, the Tonhalle in Zurich and the Asian-Pacific Contemporary Music Festival in Seoul, South Korea. He specialises in electroacoustic and mixed music, notably with the Live.Animated.Orchestra or as a member of the Jafta trio.
Lucie Taïeb was born in Paris in 1977. She passed the German agrégation in 2002 and obtained a PhD in comparative literature in 2008. She is currently a lecturer in Germanic Studies at the University of Brest. Her writings span a range of genres, including poetry, novels and essays, and she regularly works with artists. Lucie Taïeb has published several collections of poetry, as well as two novels, both published by Éditions de l'Ogre. Her second novel, Les échappées, was awarded the Prix Wepler in 2019. She is also a translator, notably of Austrian poets including Ernst Jandl and Friederike Mayröcker.
The city of Strasbourg, the Région Grand Est, the FEDER, the Collectivité Européenne d'Alsace (CEA), the DRAC Grand-Est and CREAA – University of Strasbourg